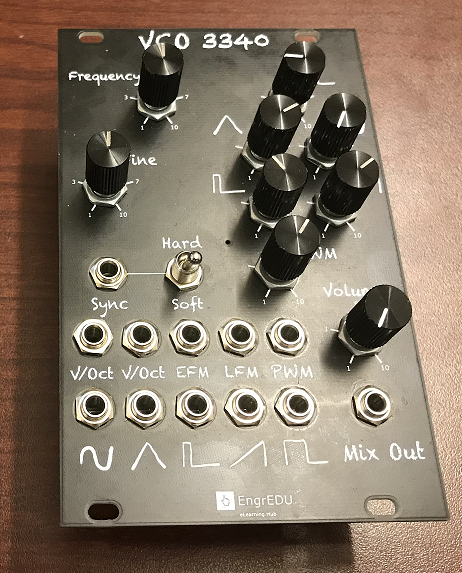 Eurorack VCO 1 (Version 1.0)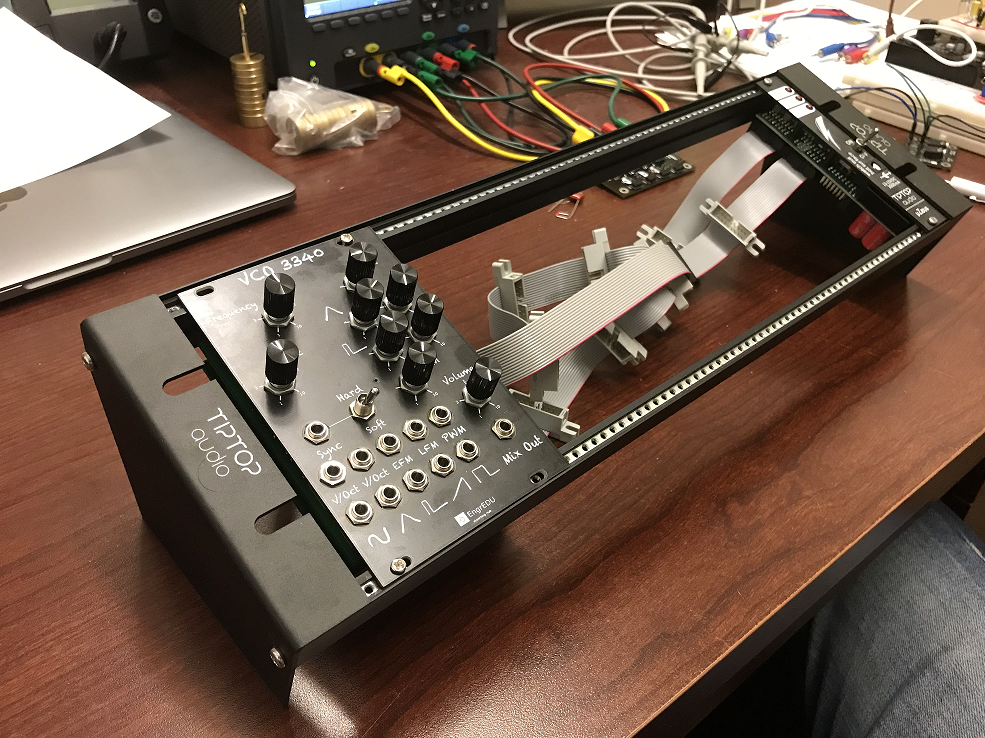 Electronic Druid website has several CEM3340 VCO (Voltage Controlled Oscillator) designs.
The original CEM3340 VCO was used as a start and modified to include more features.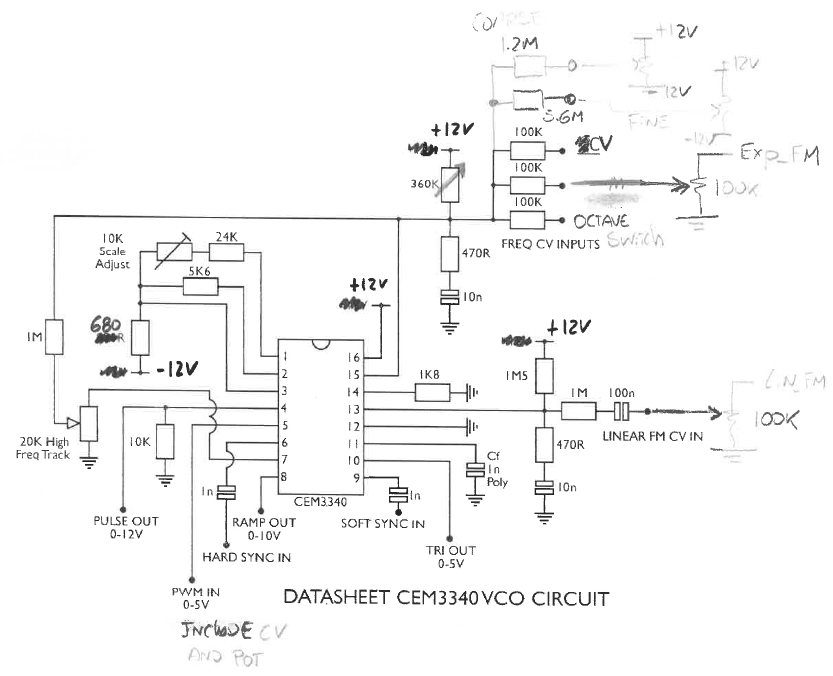 The circuit is compatible with eurorack modules (+/- 12V).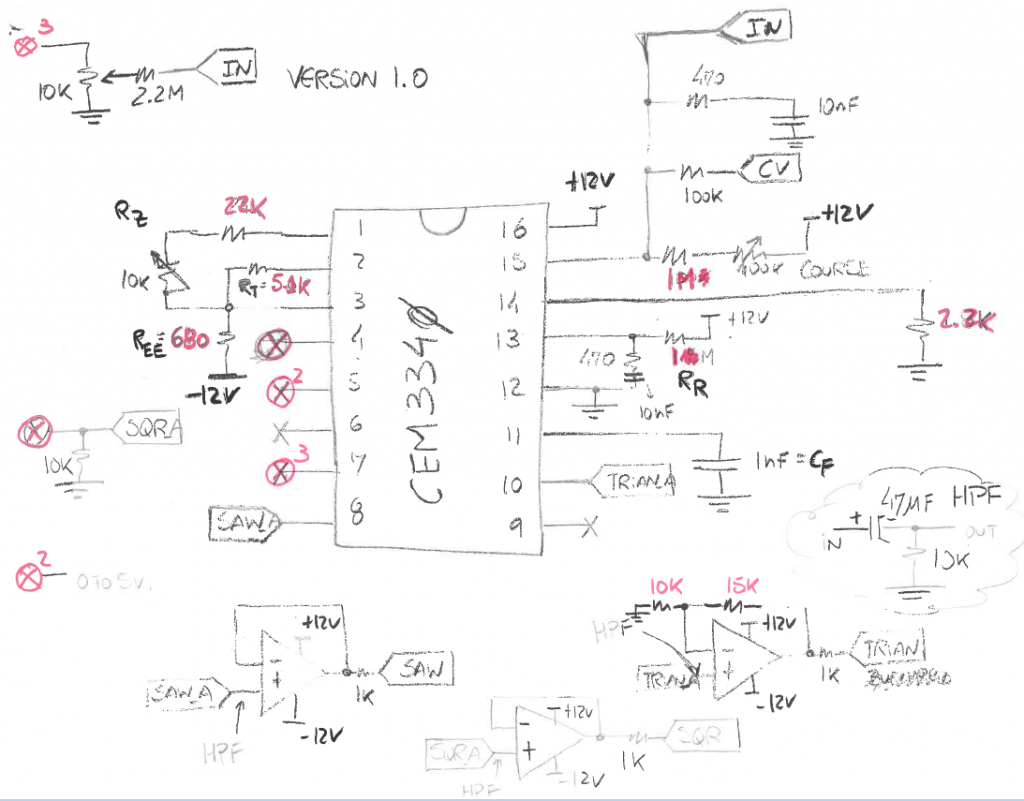 After getting an idea on the desired functionalities, input and outputs, the circuit was built on protoboards.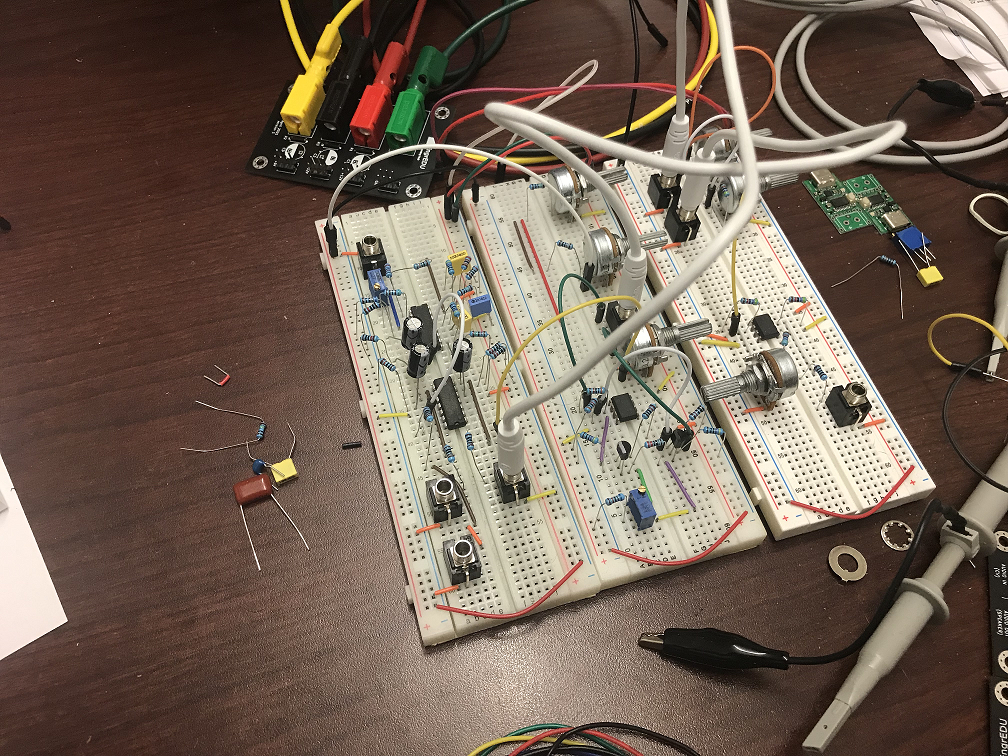 Reference Designs
3D Model
During design stage, Fusion 360 and KiCad were used to model the board and get an idea on how the board would look like.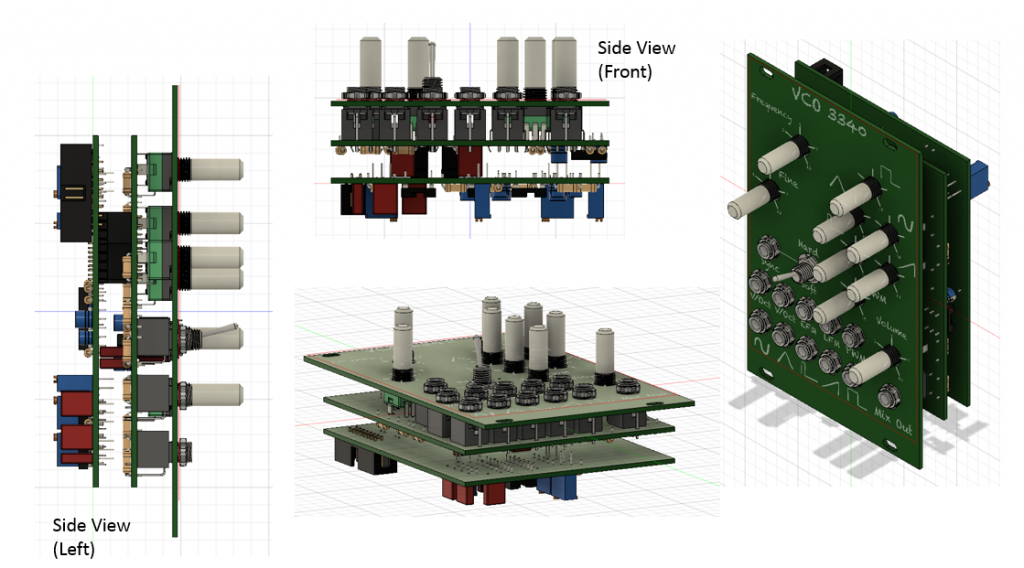 This module has 2 PCB boards (PCB A and PCB B) and 1 Panel board.
Panel Board
Inputs
2 voltage/octave
Exponential FM
Linear FM
PWM
Sync (Hard and Soft)
Fine
Coarse (Frequency)
Outputs
Sine
Triangle
Pulse
Ramp
Square
Mix Out
PCB A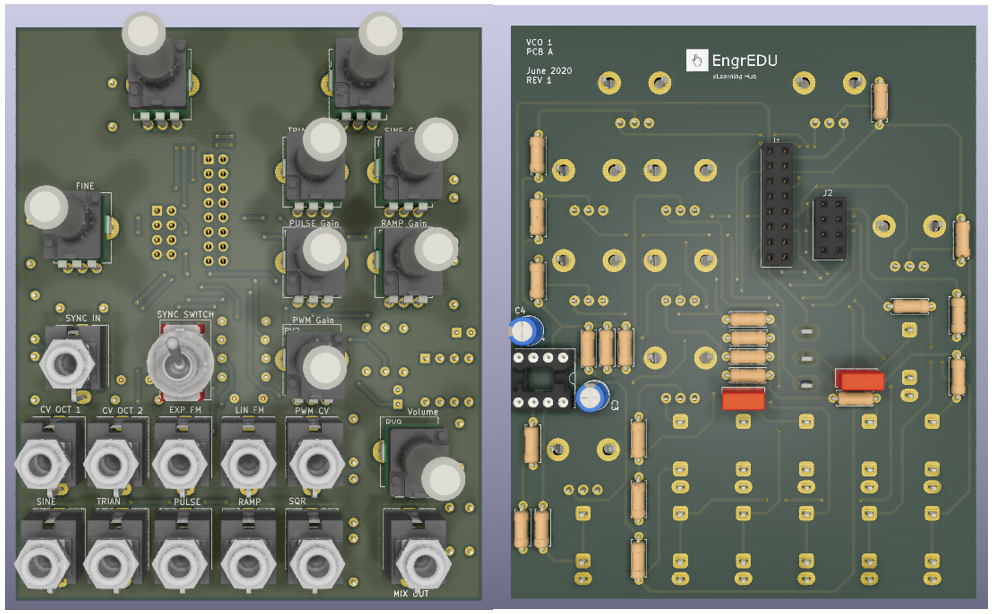 PCB B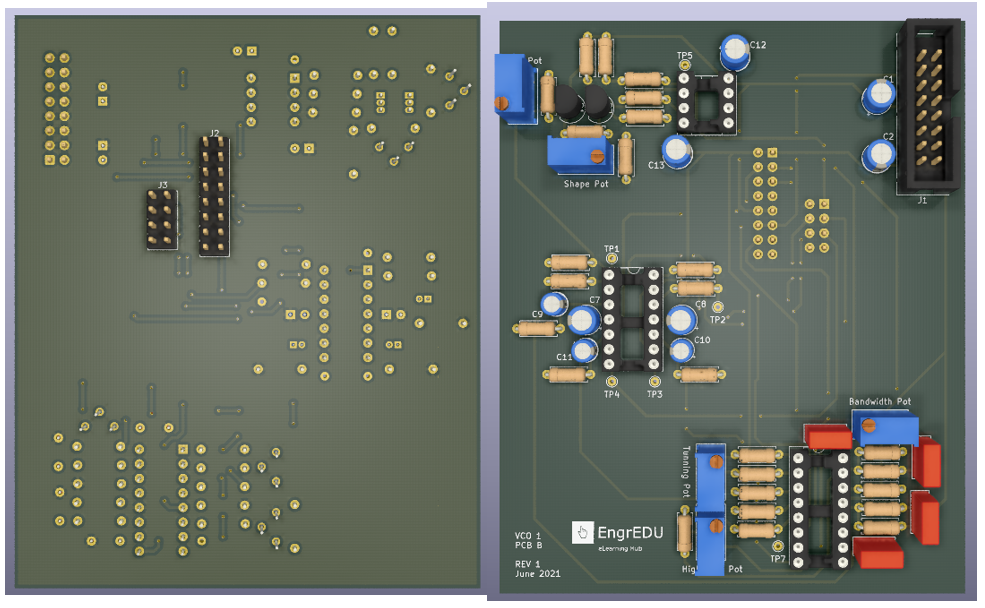 The boards were manufactured by JLCPCB.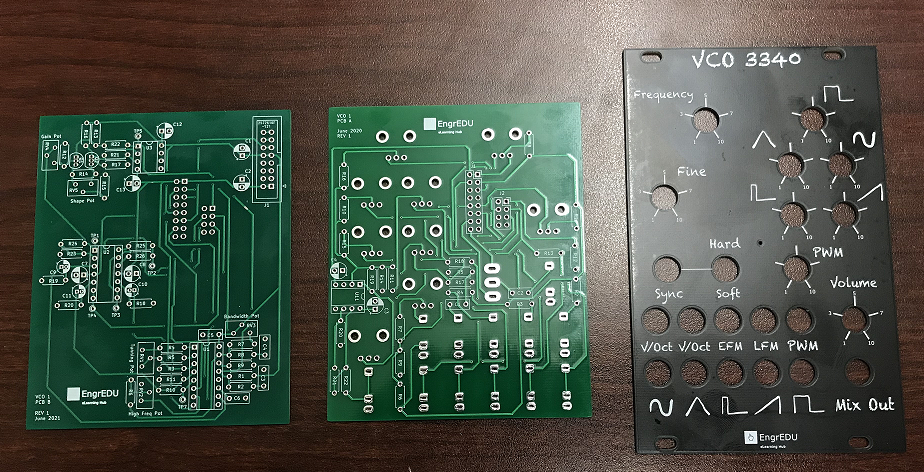 Assembled in house.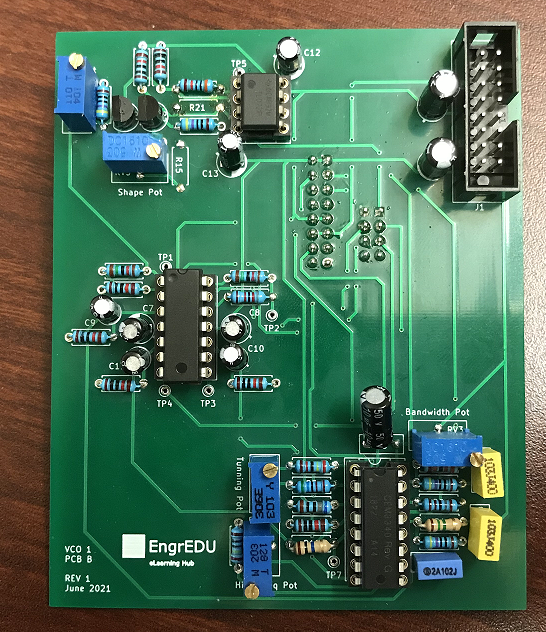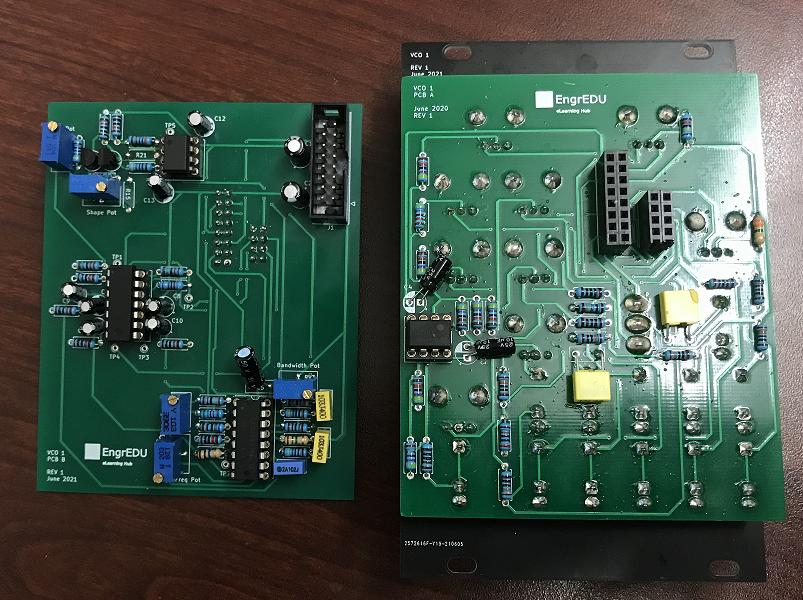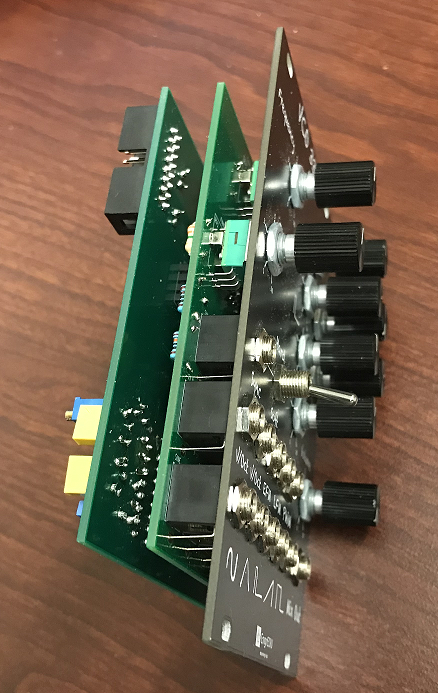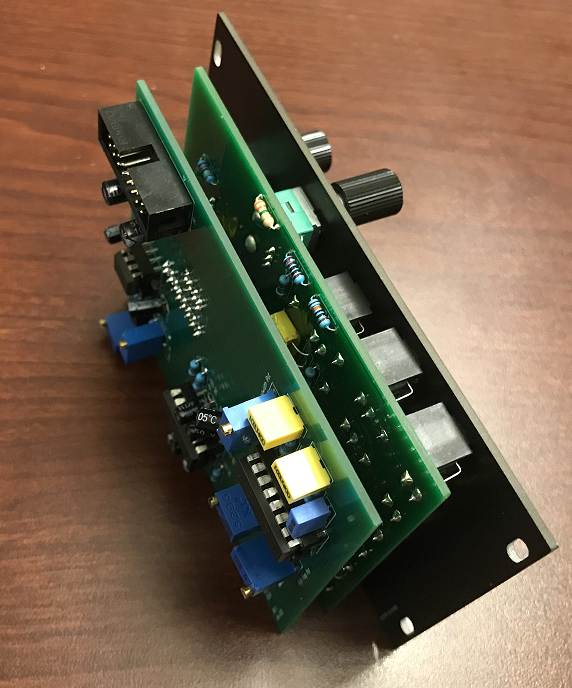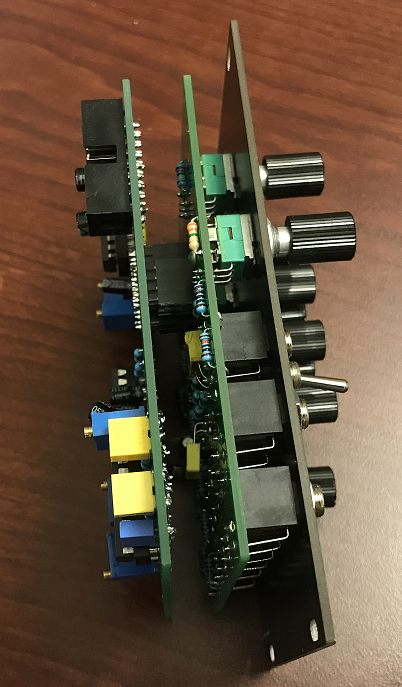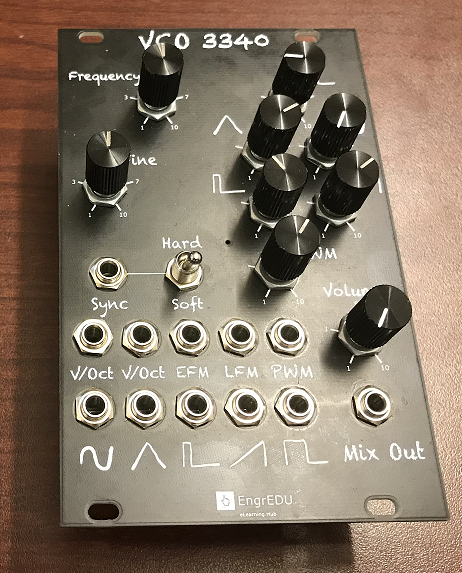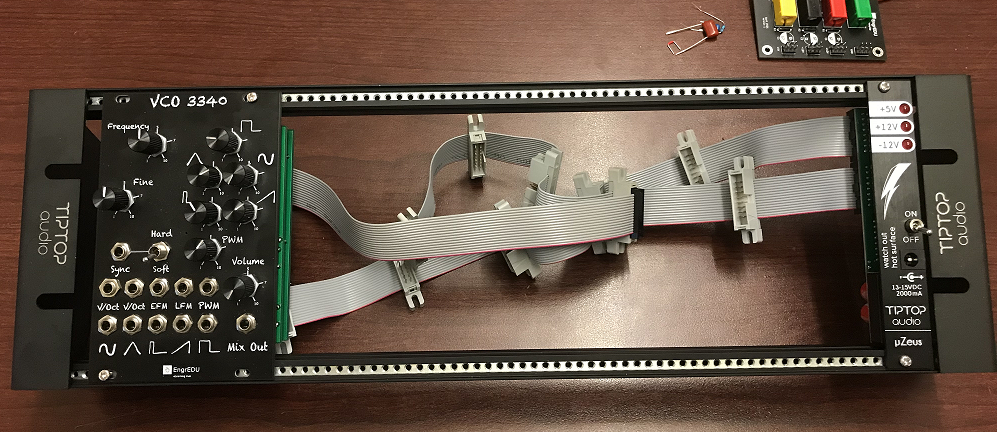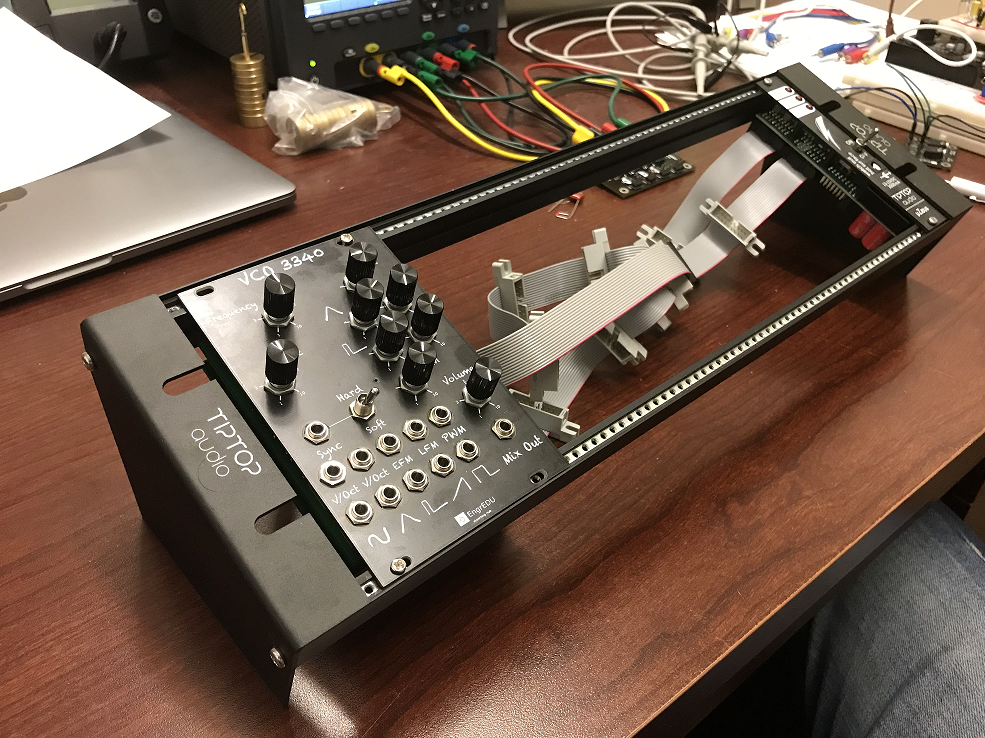 Testing setup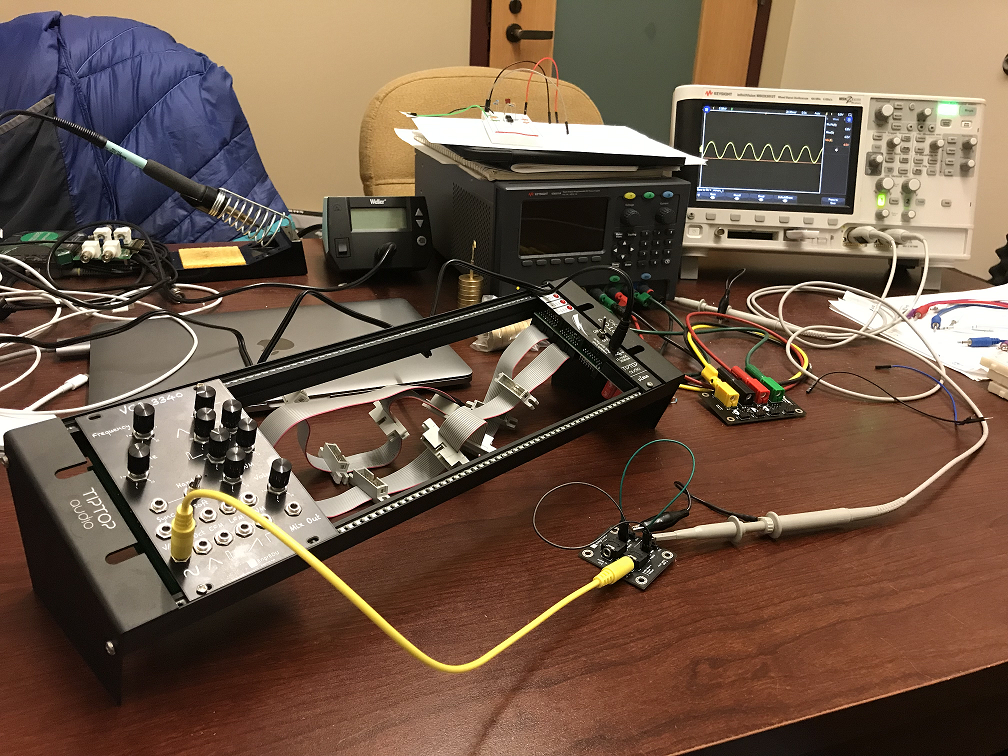 Sine Wave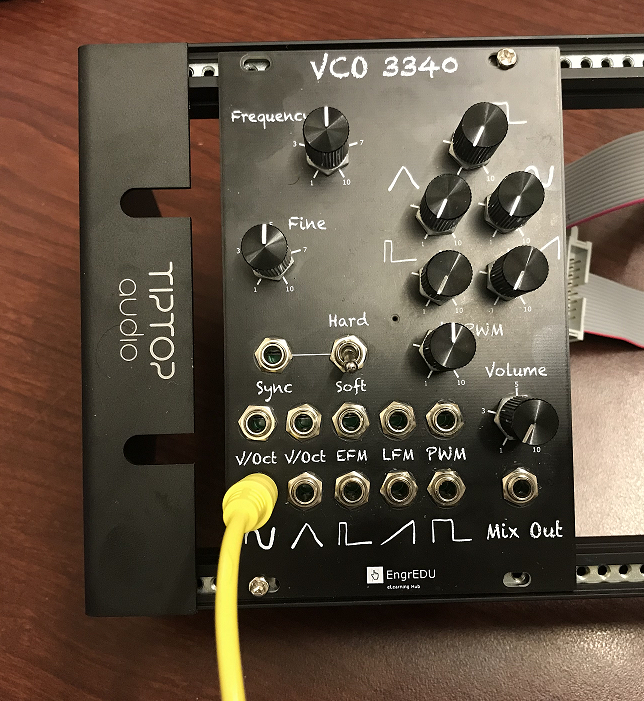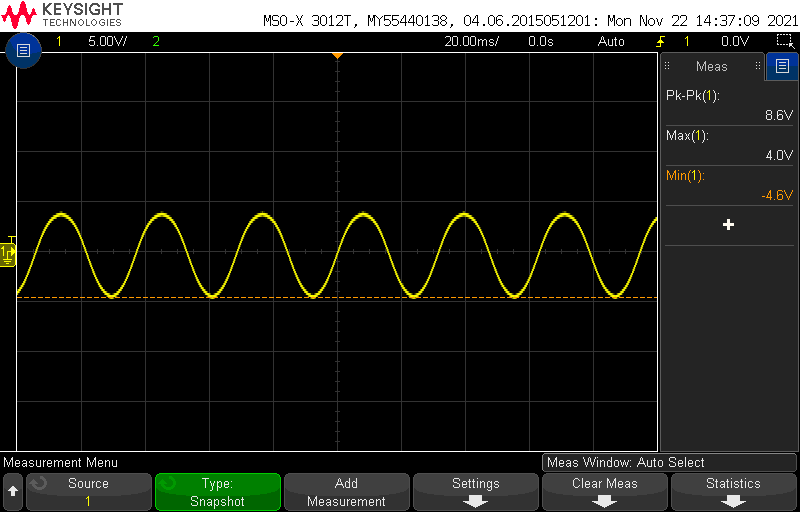 Triangle Wave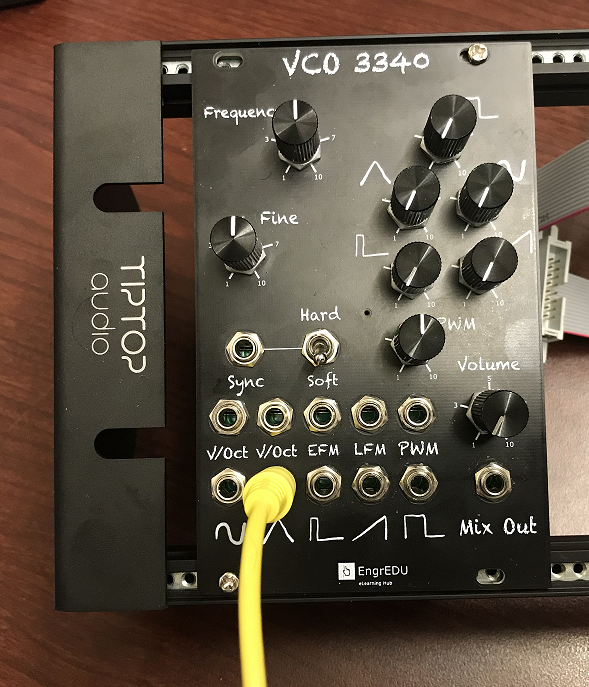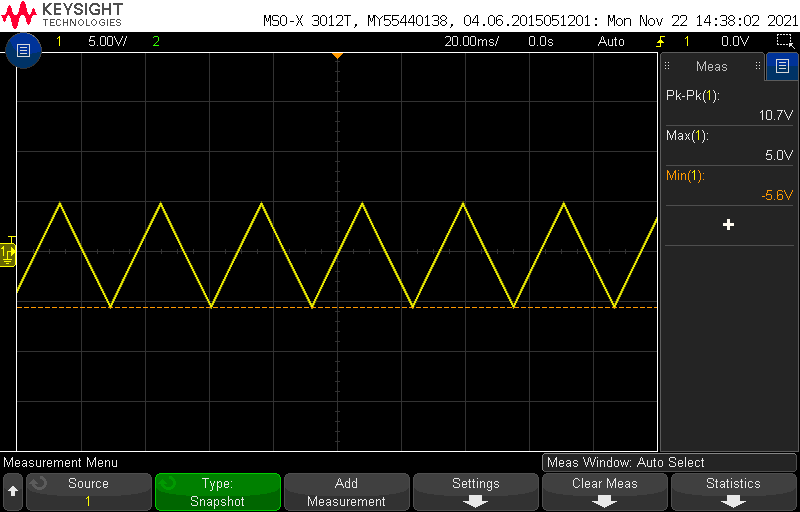 Pulse Wave - 0% PWM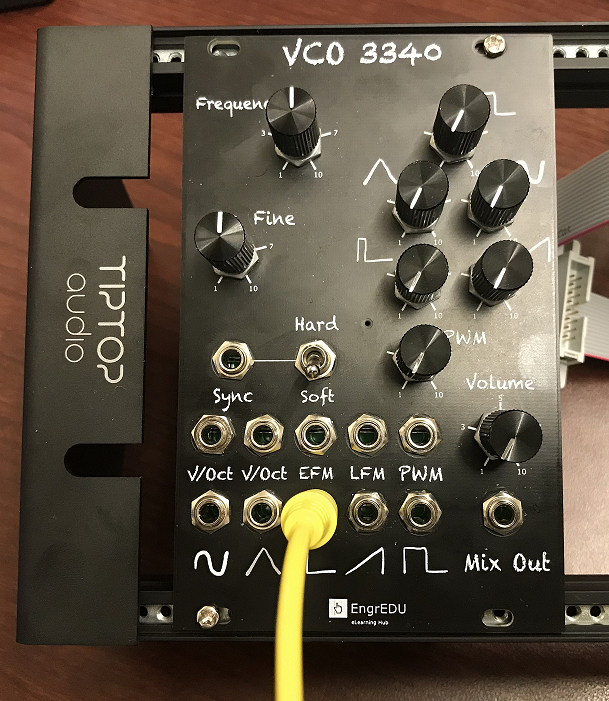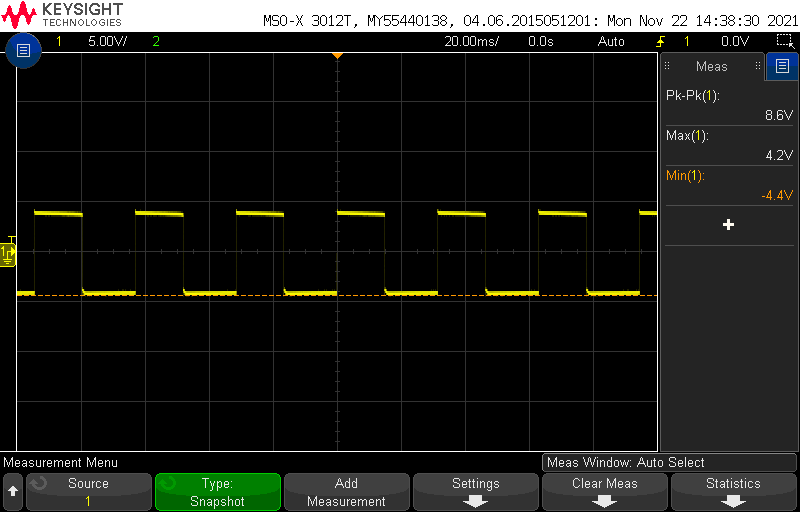 Pulse Wave - 50% PWM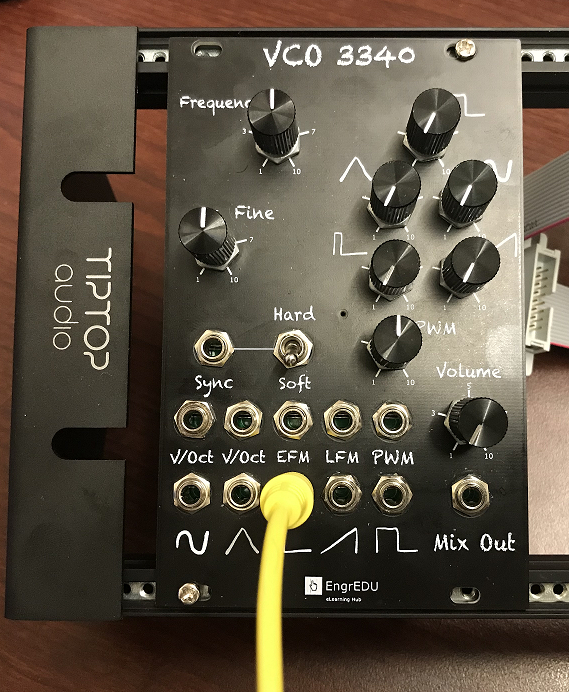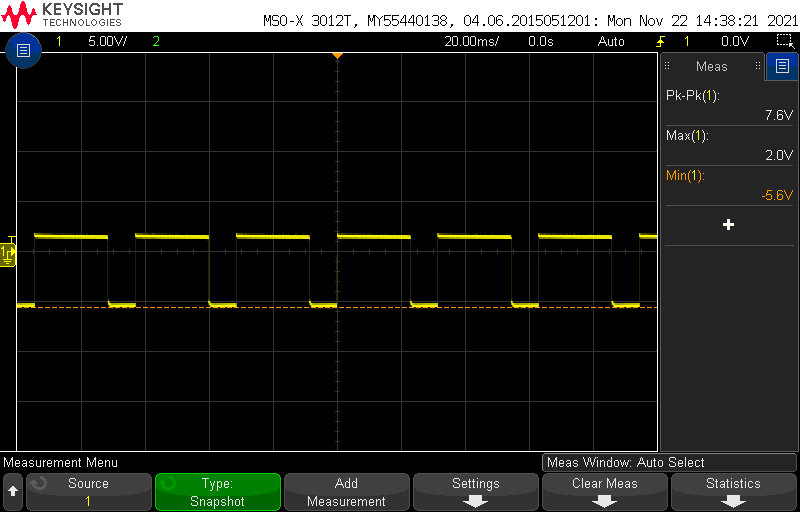 Pulse Wave - 100% PWM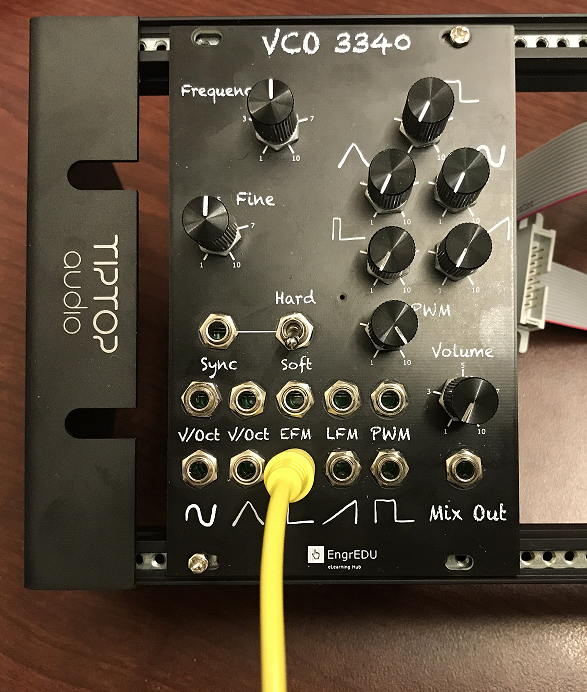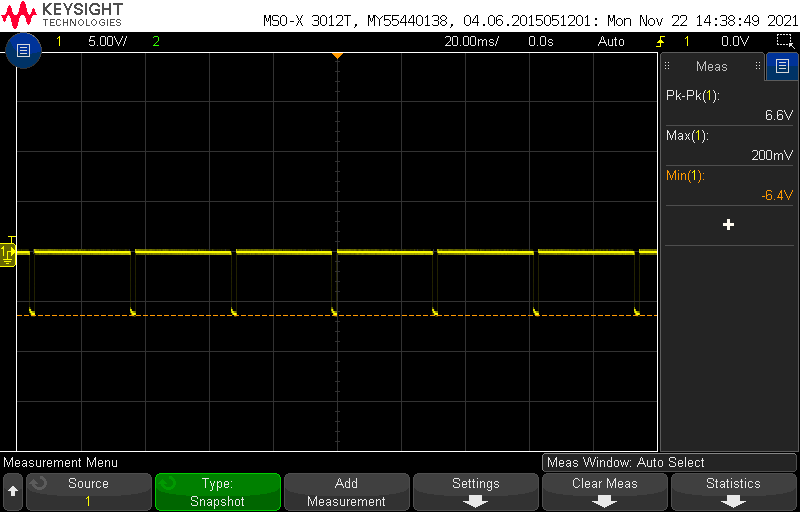 Sawtooth Wave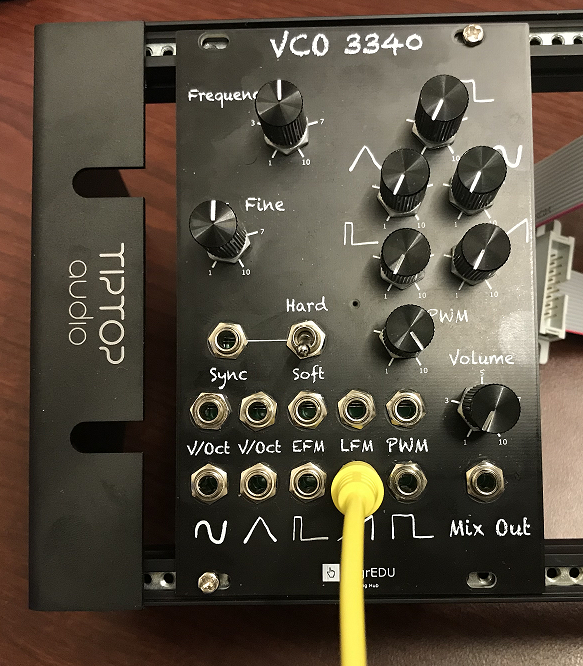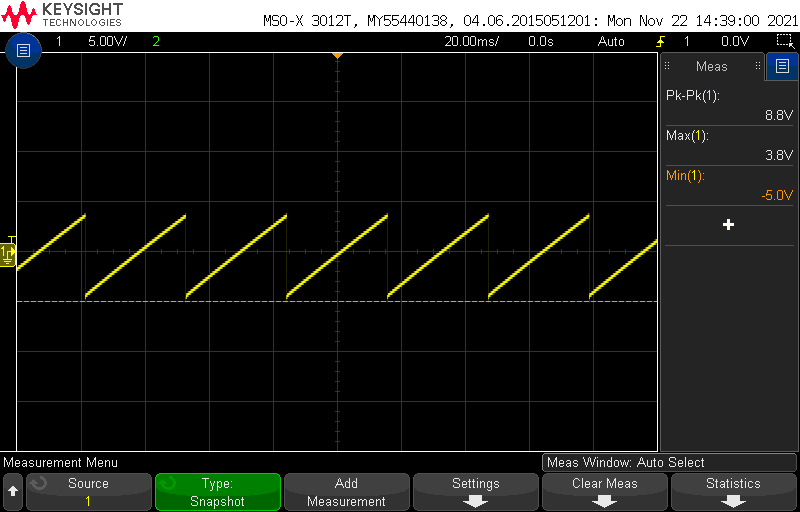 Square Wave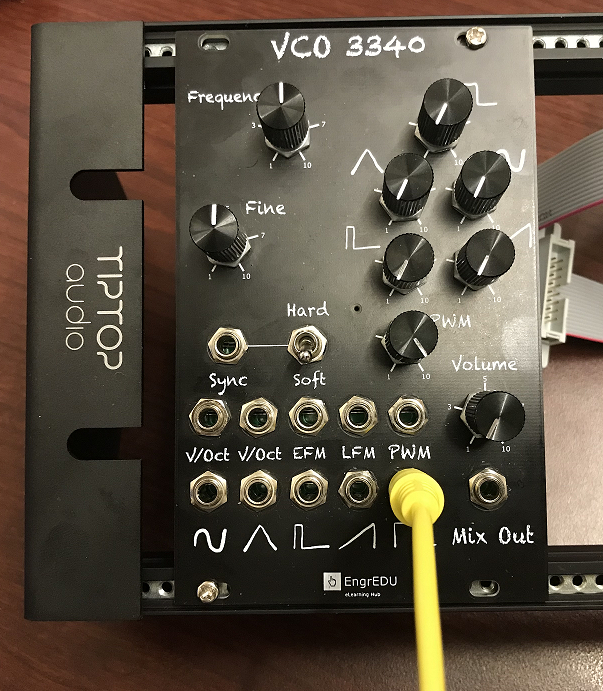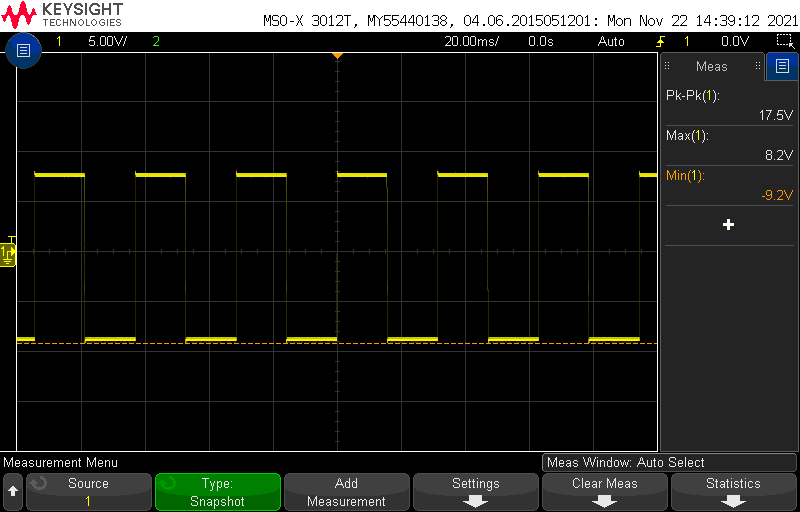 Mix Out - All Waves Off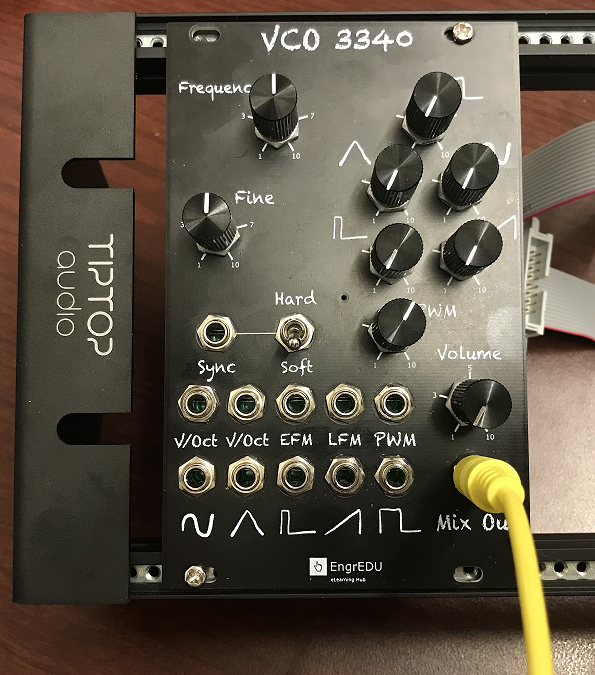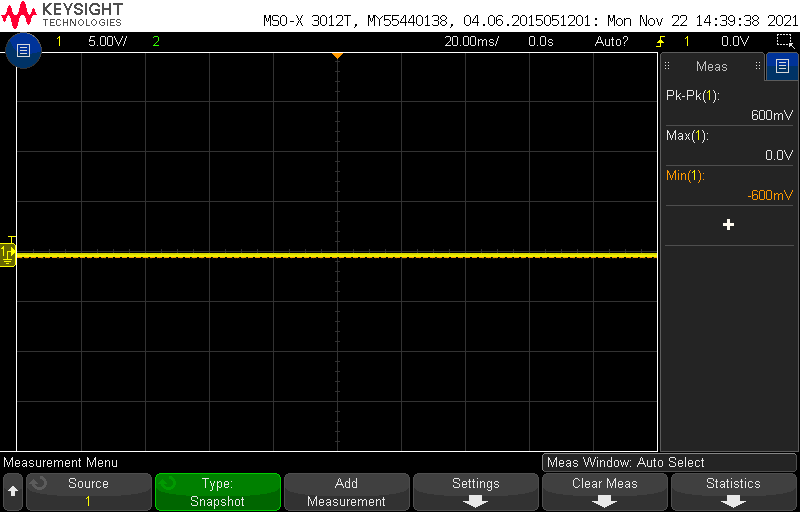 Mix Out - Square Wave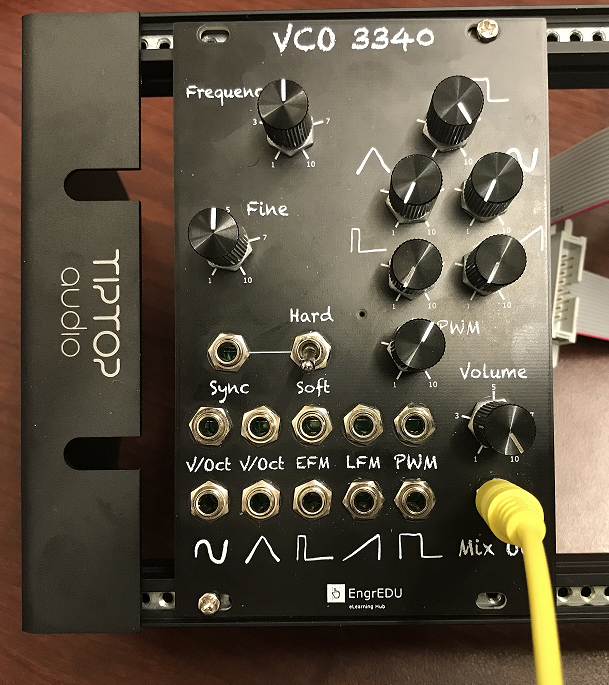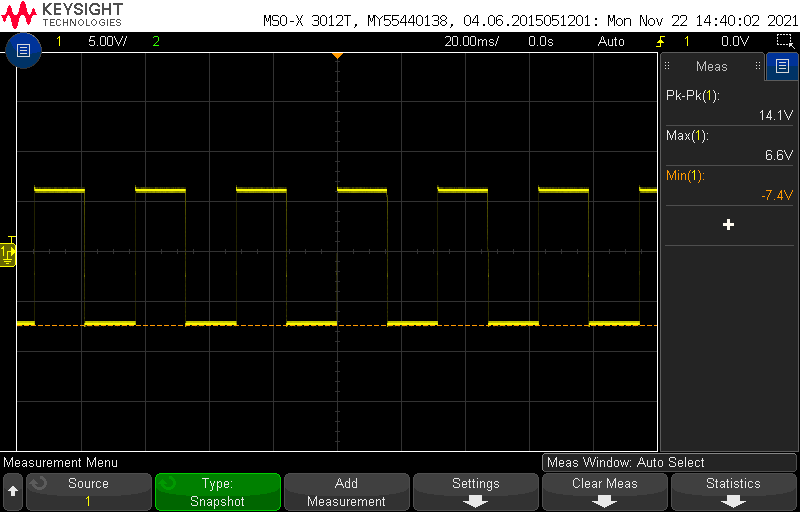 Mix Out - Triangle Wave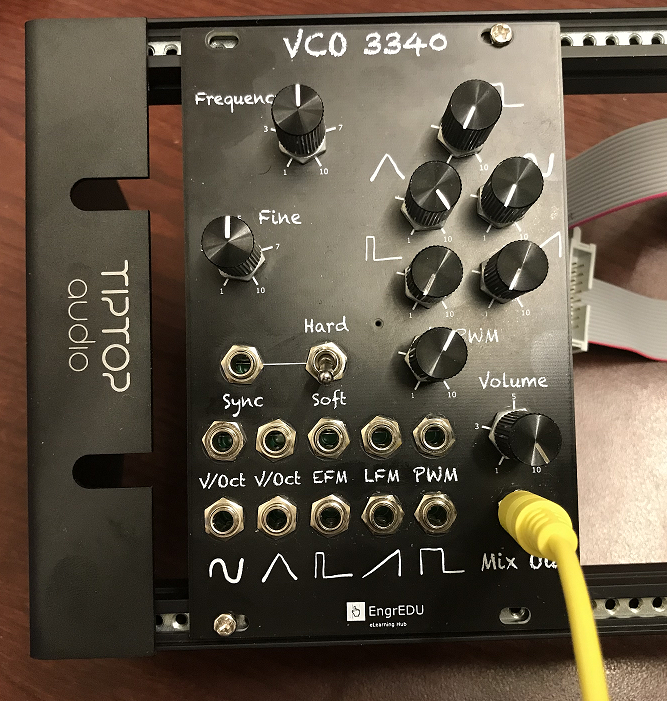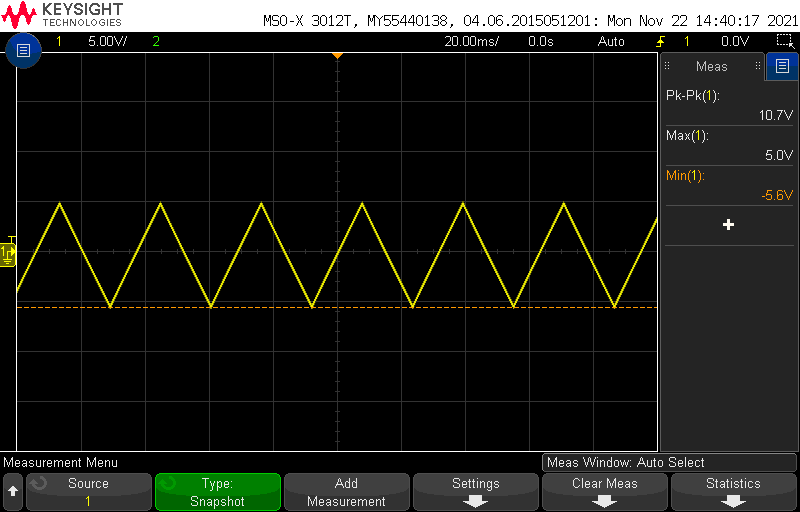 Mix Out - Sine Wave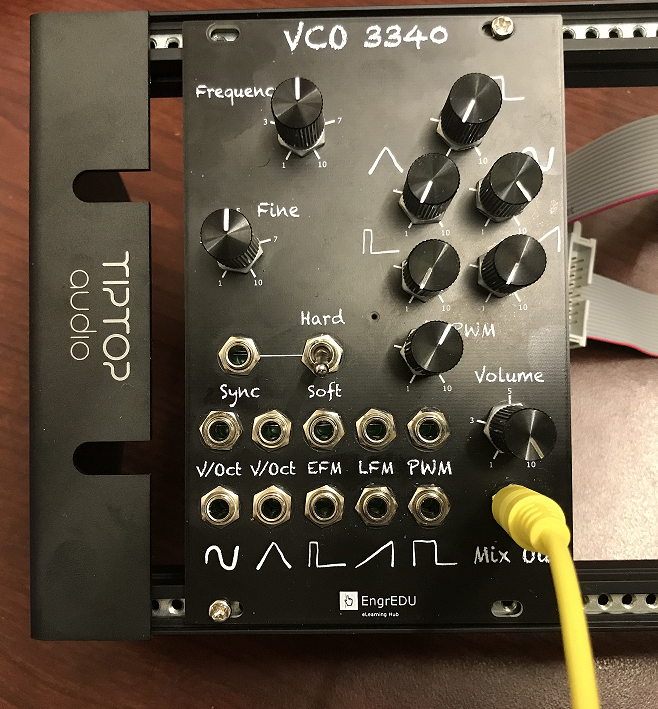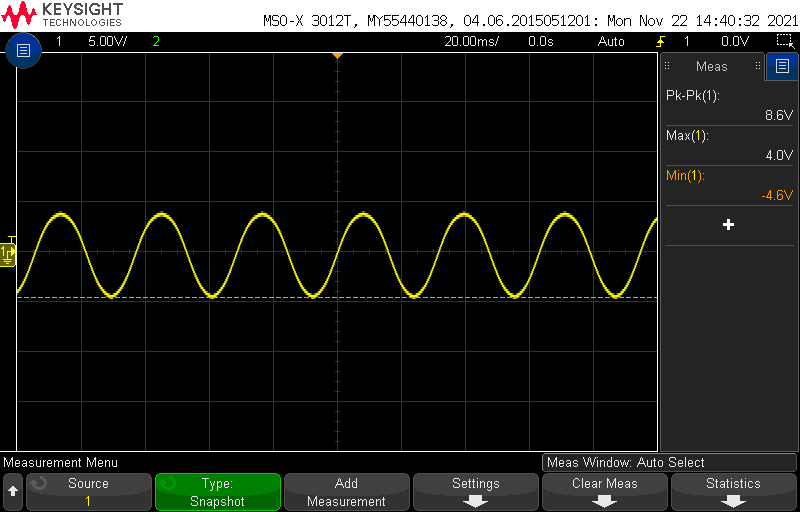 Mix Out - Pulse Wave - 0% PWM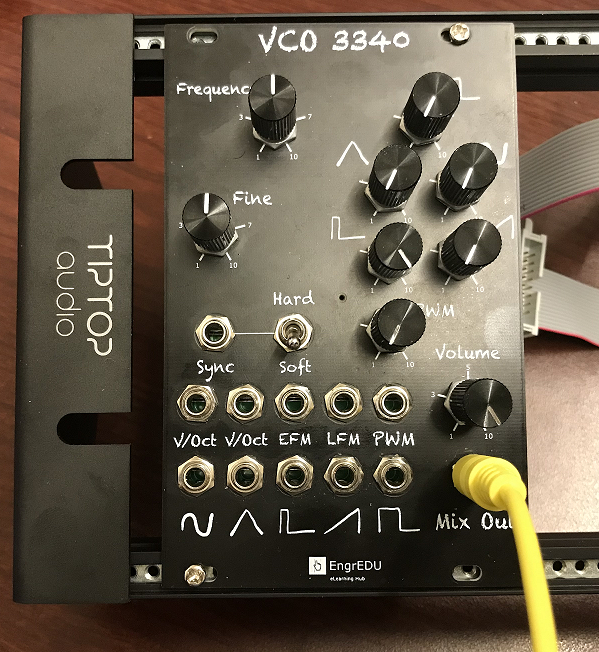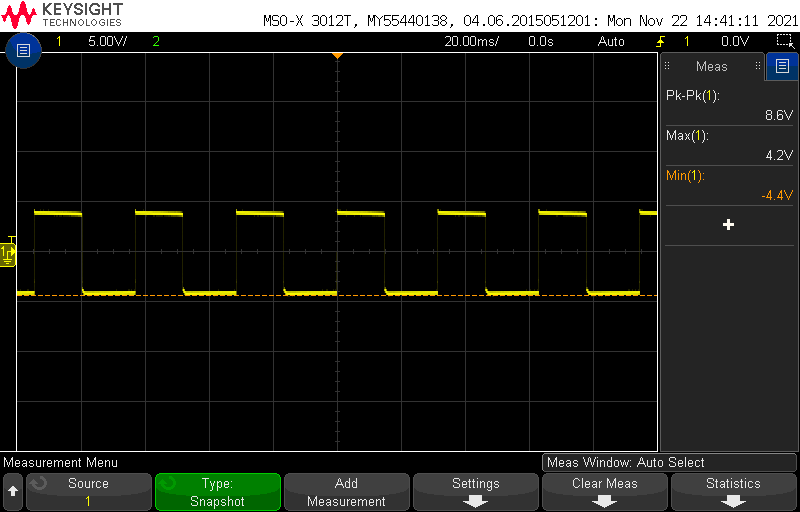 Mix Out - Pulse Wave - 50% PWM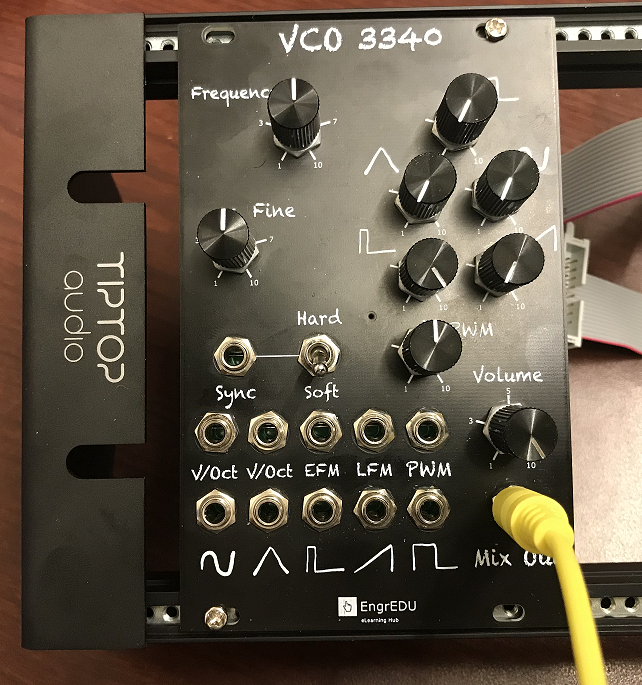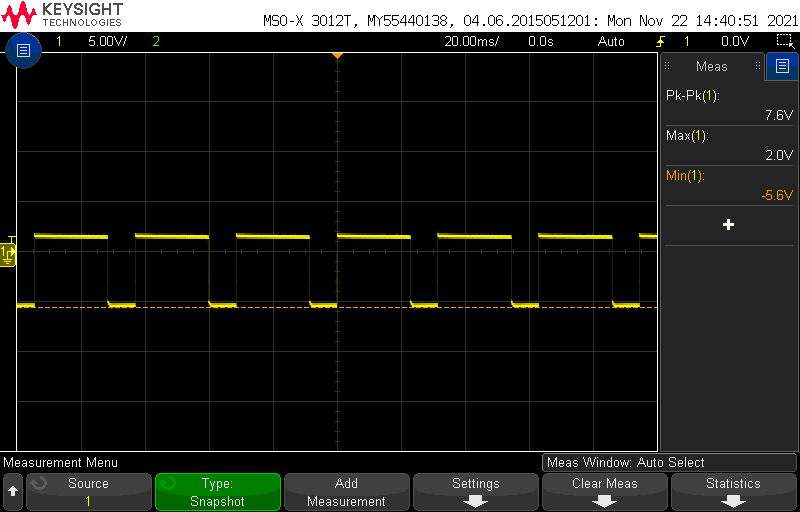 Mix Out - Pulse Wave - 100% PWM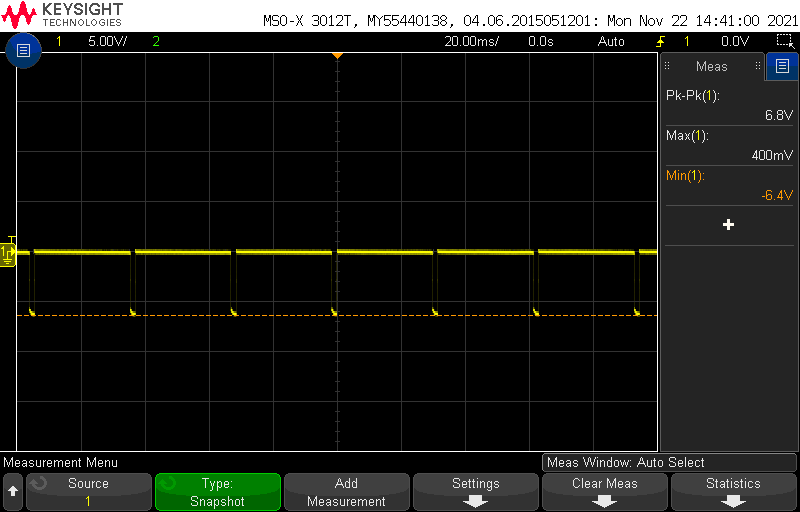 Mix Out - Sawtooth Wave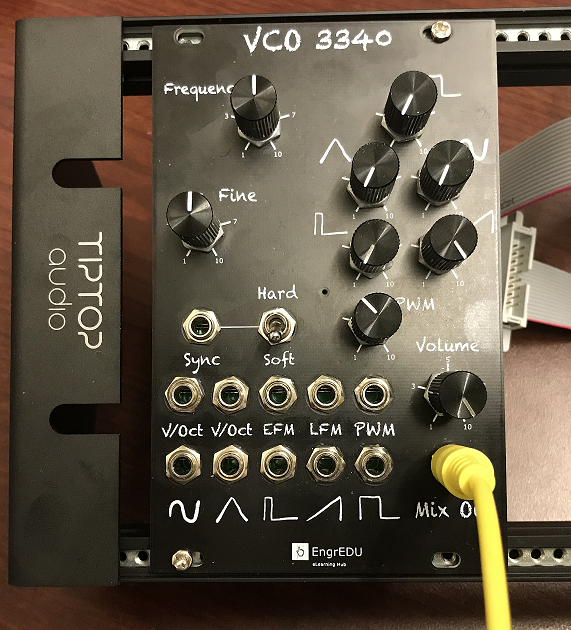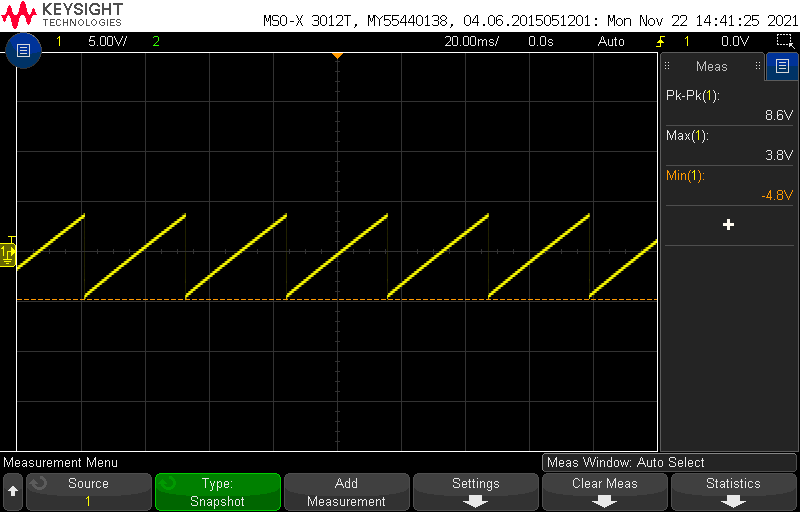 Mix Out - Random Wave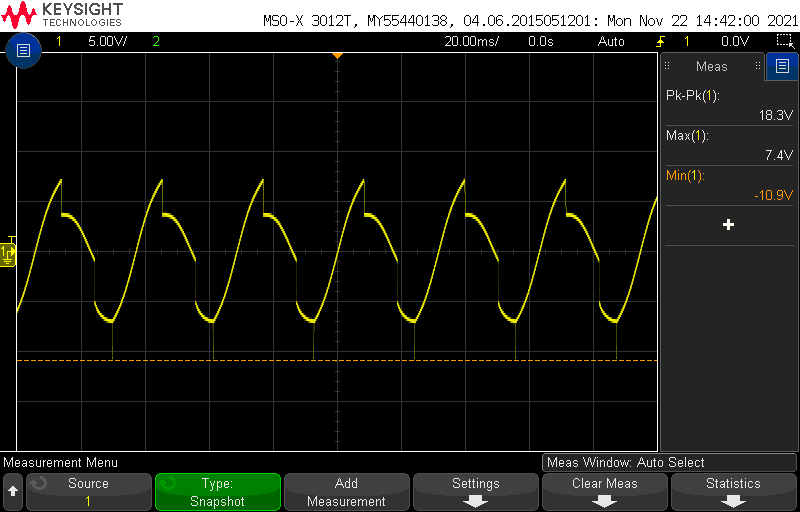 Mix Out - "Maximum" Wave