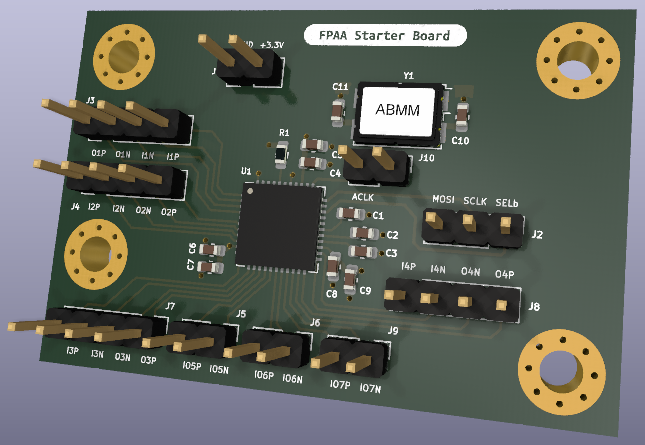 FPAA Starter Board
(Version 1.0)
The goal with this PCB board is to test the FPAA chip OTC24000 from Okika Technologies with different microprocessors to dynamically reconfigure the analog matrix.
Briefly, the OTC24000 "is an "Analog Signal Processor"; ideally suited to signal conditioning, filtering, gain, rectification, summing, subtracting, multiplying, etc. The device also accommodates nonlinear functions such as sensor response linearization and arbitrary waveform synthesis".
As reference designs, we used the OTC24000 Datasheet Rev1.0 (PDF) and the schematics from the DynAMx Development Kit (PDF).
For this first version, we connected the OTC24000 in dynamic operation, which involves configuring the FPAA as a serial data slave. In this configuration, we can send configuration data to the FPAA using SPI compatible signaling.
Note: we will create a second version of this board that allows chaining FPAAs together. For now, you can only use one FPAA with this design.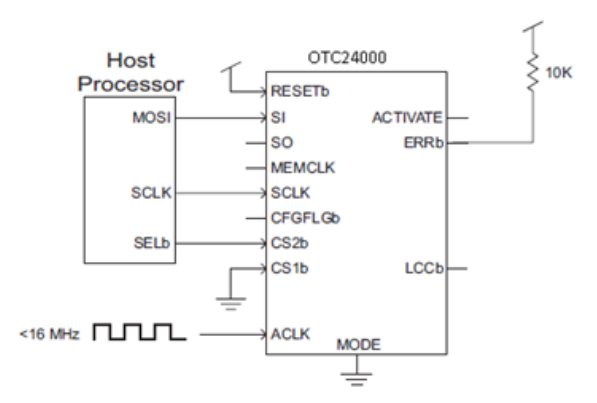 We added the decoupling capacitors (in red) and the reference voltage noise suppression capacitors (in blue).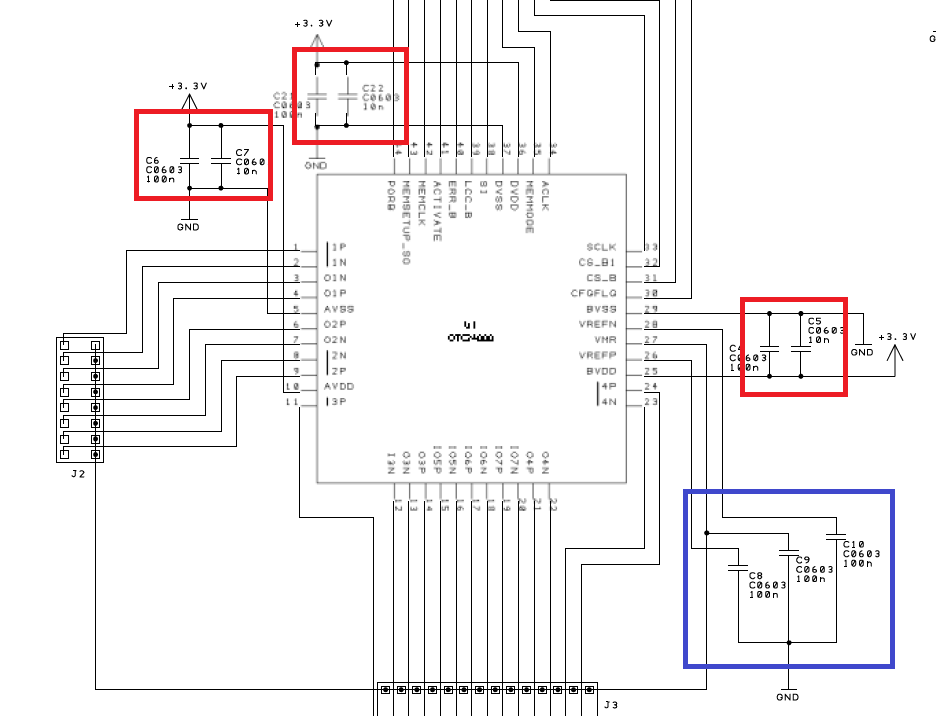 For the analog clock (ACLK) pin, the FPAA can receive this clock from a square wave generated by a microcontroller or a crystal. The clock frequency should not exceed 40 MHz.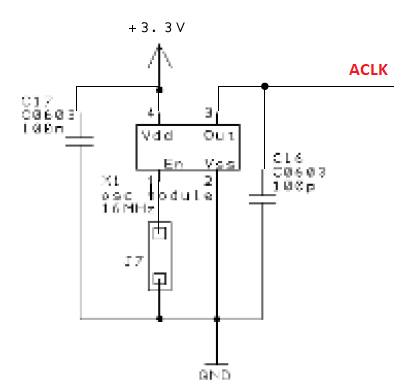 3D Model
During design stage, Fusion 360 and KiCad were used to model the board and get an idea on how the board would look like.
Inputs & Outputs
x2 Type 1 analog input / output
x2 Type 1a analog input / output
x2 Type 2 analog input / output
x1 Type 2a analog input / output
PCB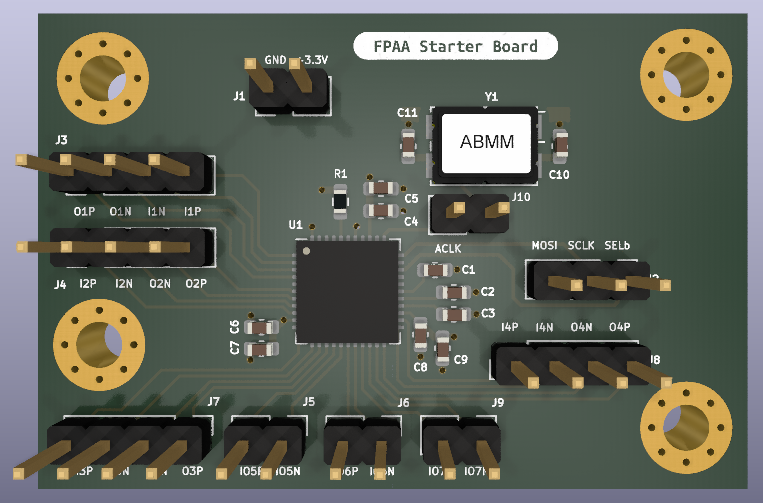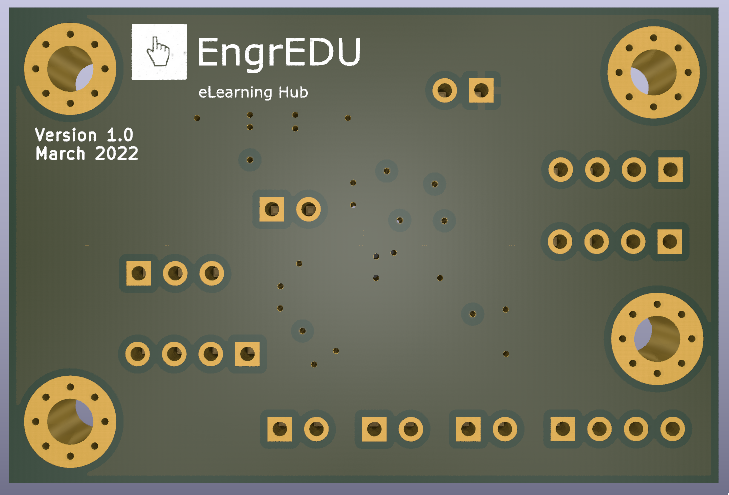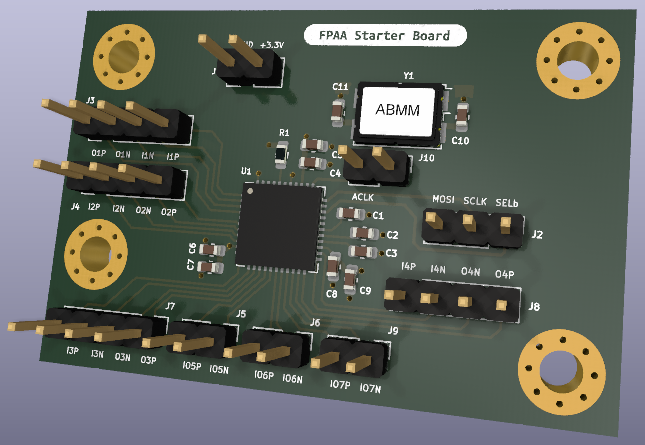 The boards were manufactured by JLCPCB.

Assembled in house.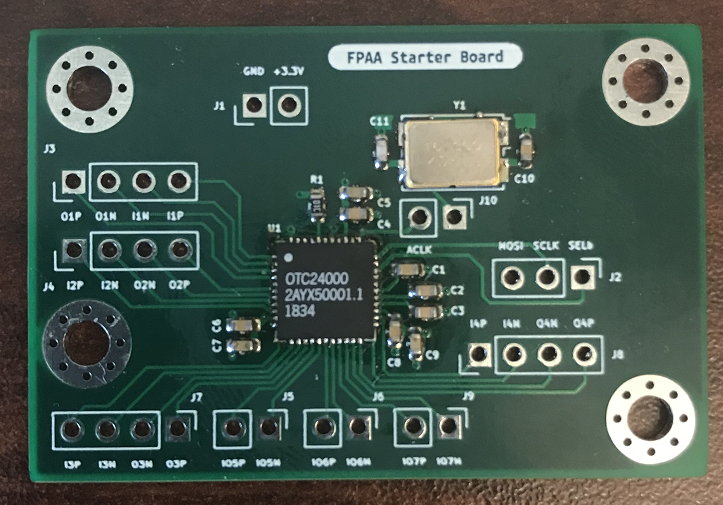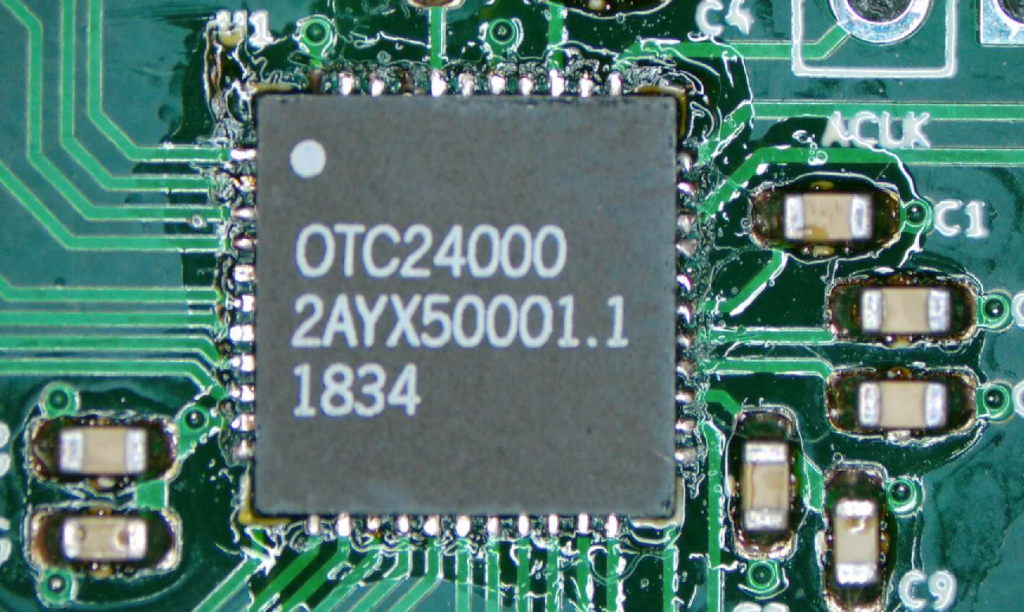 We will be using two different platforms to program the OTC24000: a Raspberry Pi and an Arduino Uno. You can repeat the process described in this section for any microcontroller as long as you have access to an SPI communication and potentially a way to produce a output square waveform (with low jitter) up to 40MHz.
Note: If you don't have a way to produce a square wave, you need to add a crystal to your design.
The FPAA Starter Board PCB has the ability to connect or disconnect an on board crystal so you can test the OTC24000 with your preferred microcontroller and adjust your PCB design accordingly.
In this section we will be comparing the simulator under DynAMx with real measurements from an oscilloscope.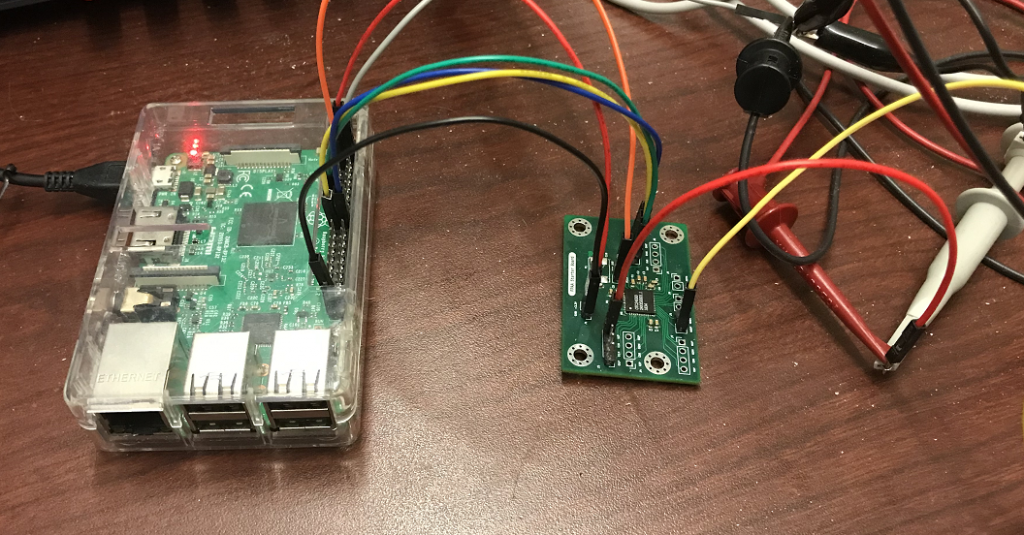 Simulator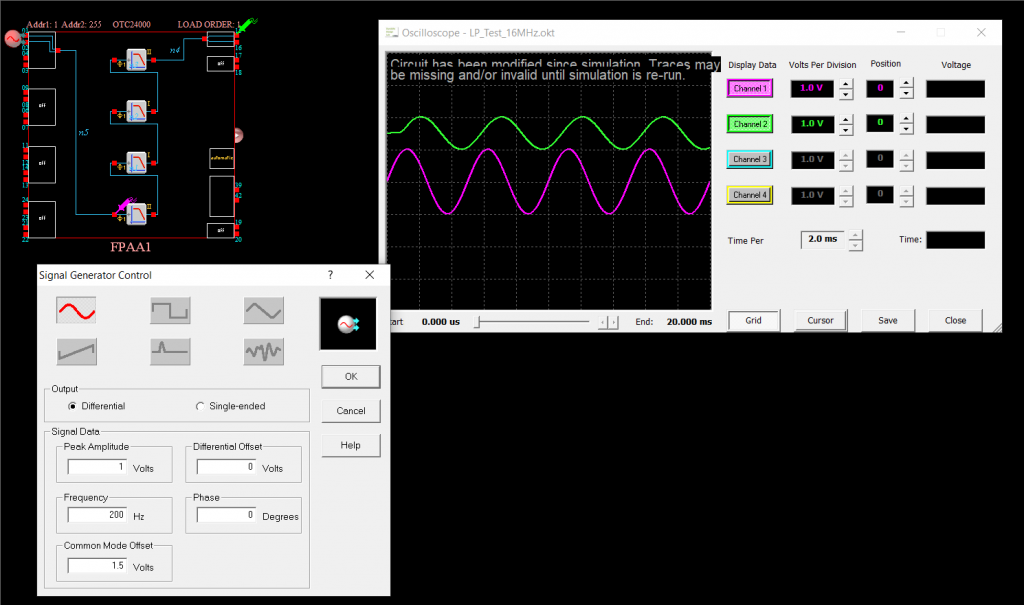 Oscilloscope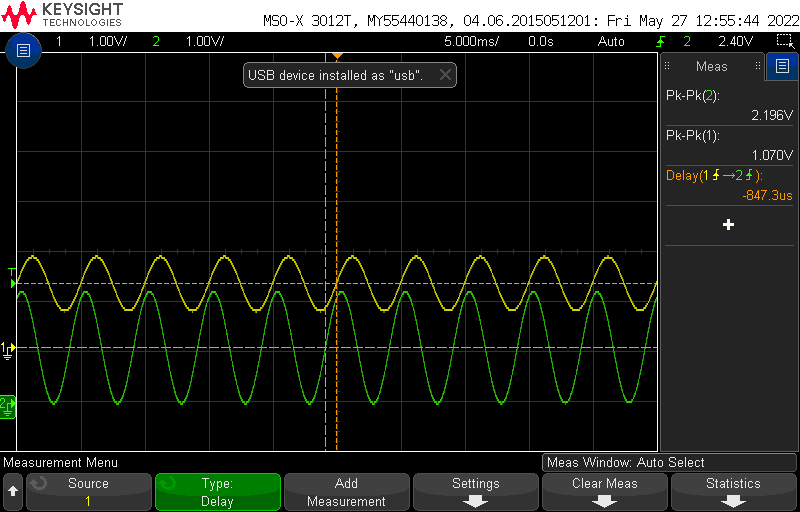 Simulator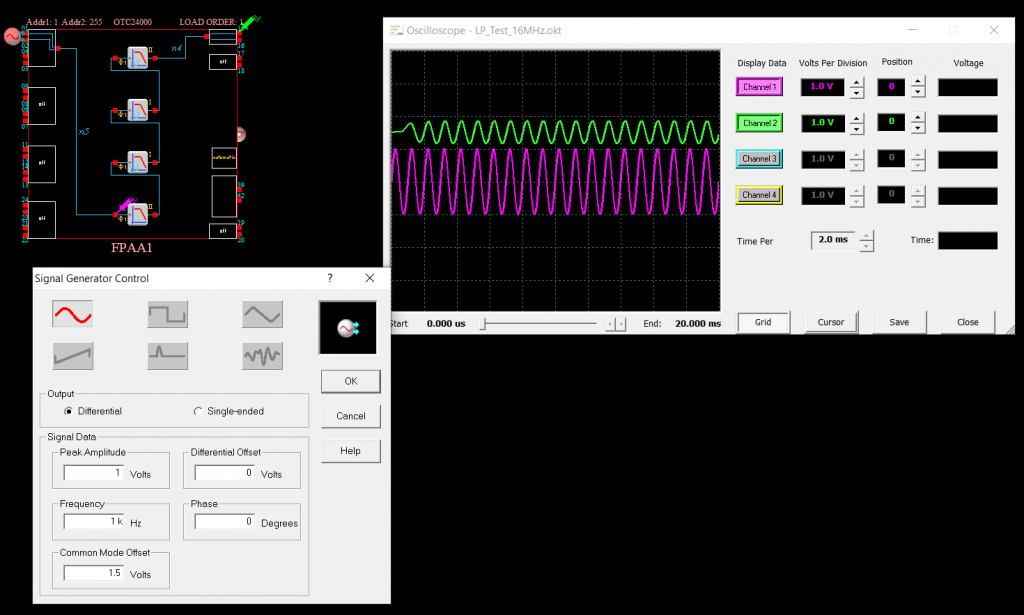 Oscilloscope
Simulator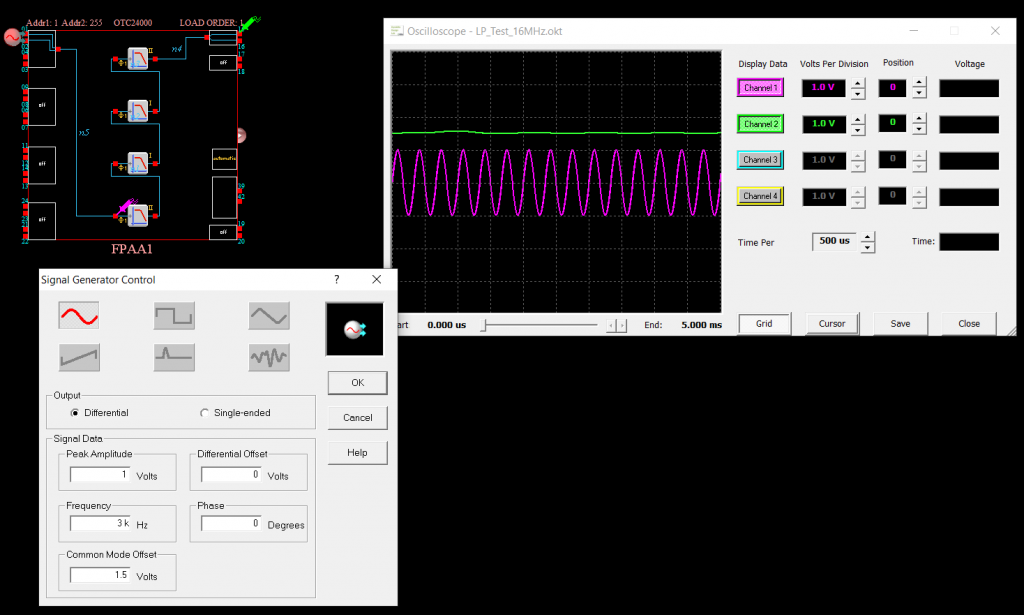 Oscilloscope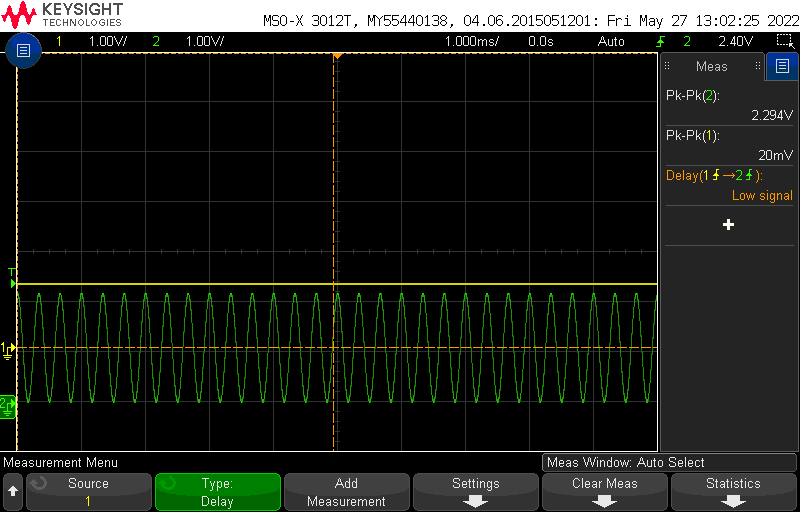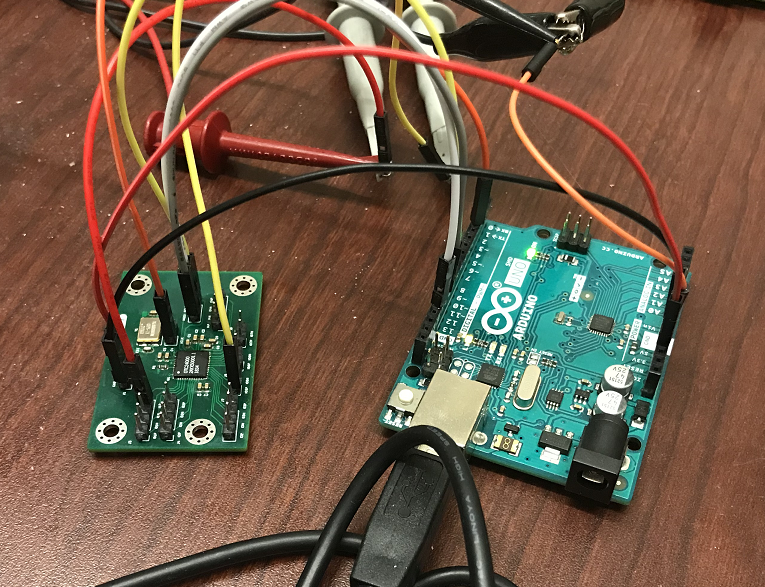 Simulator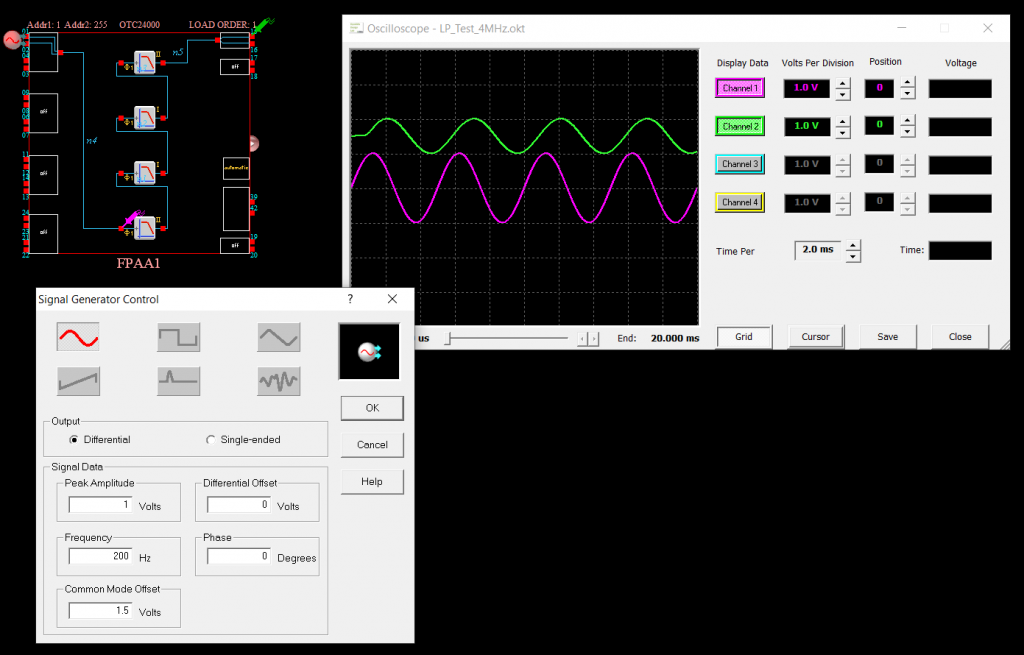 Oscilloscope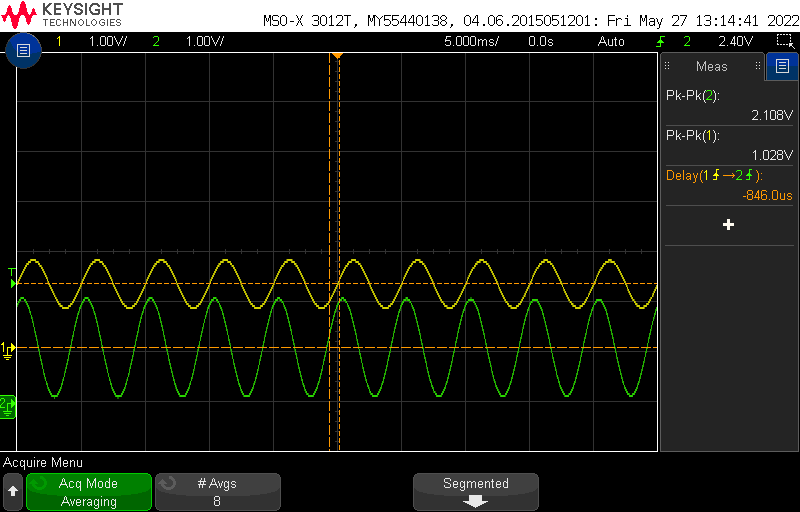 Simulator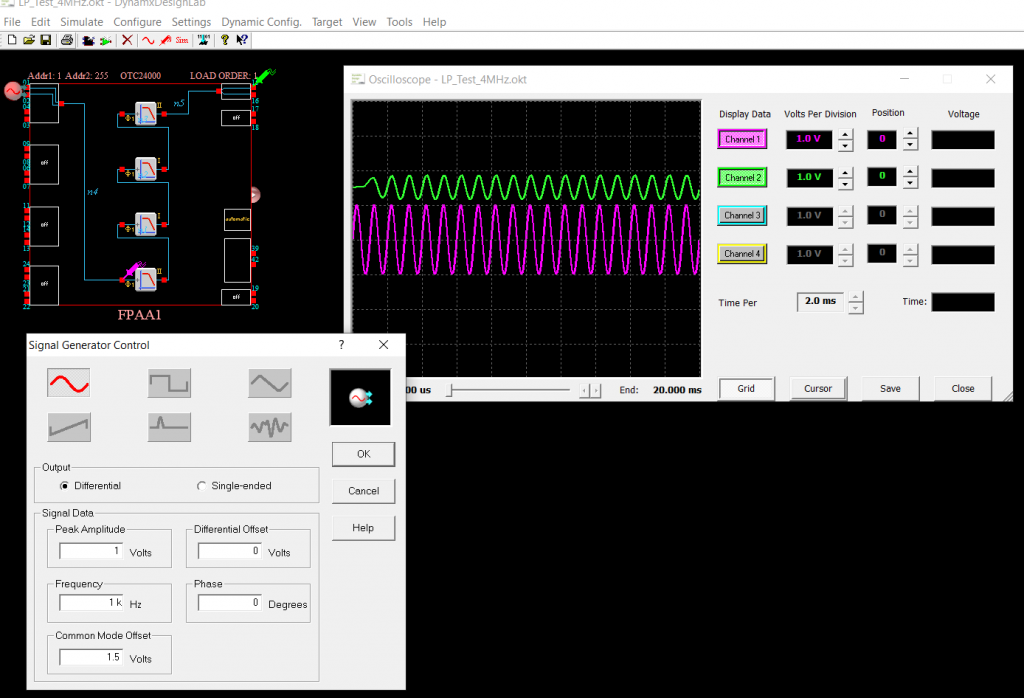 Oscilloscope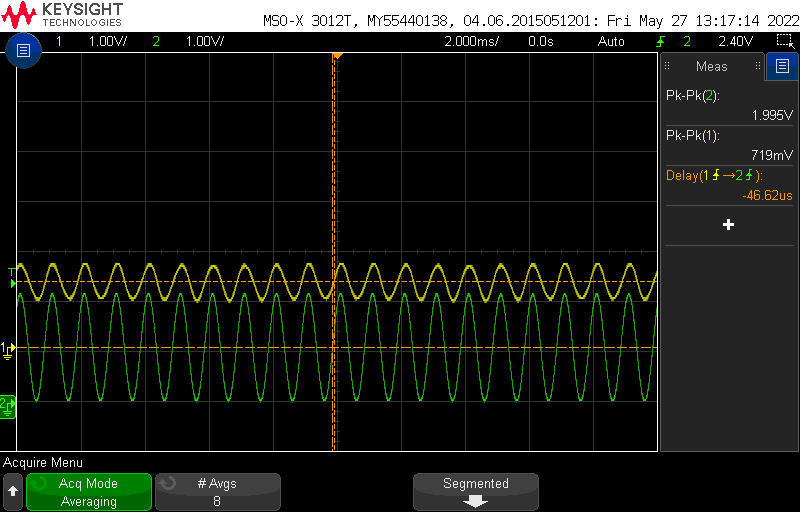 Simulator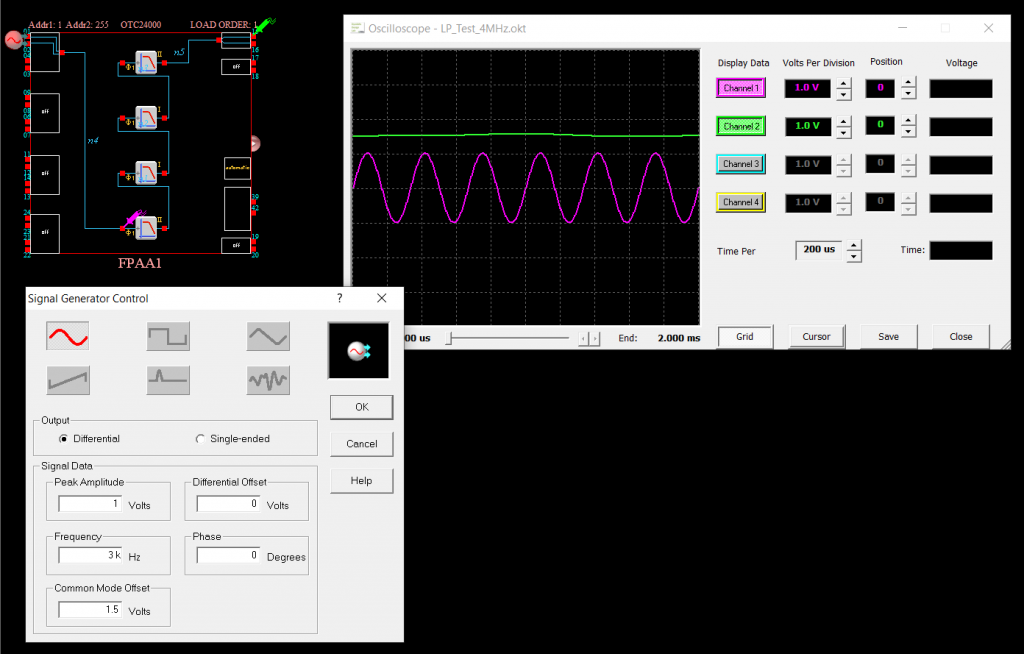 Oscilloscope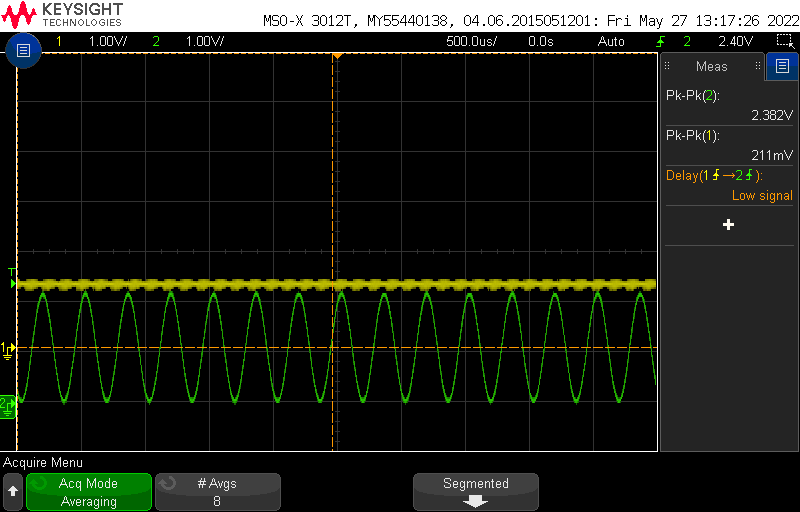 Explanation Soon...
GitHub Project (Link)